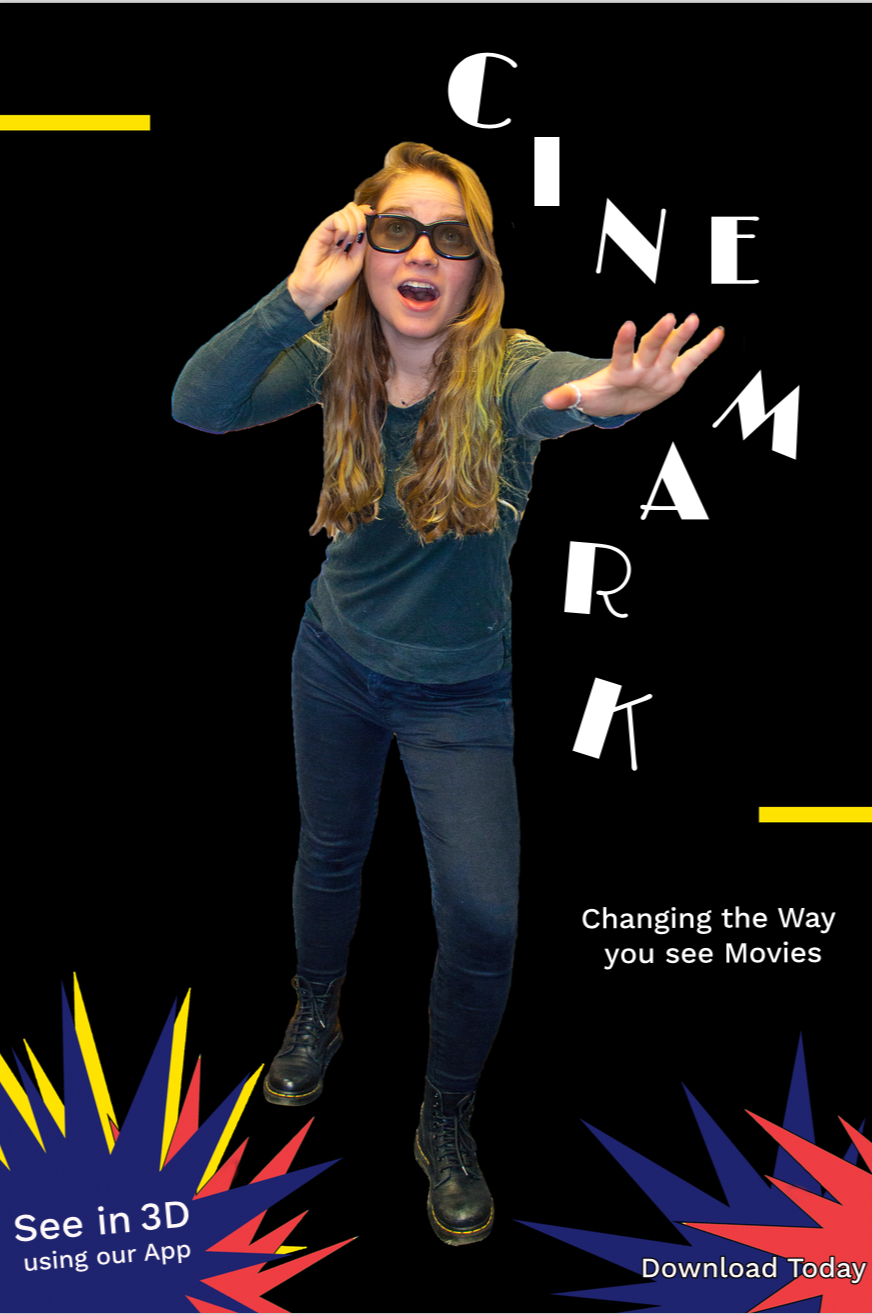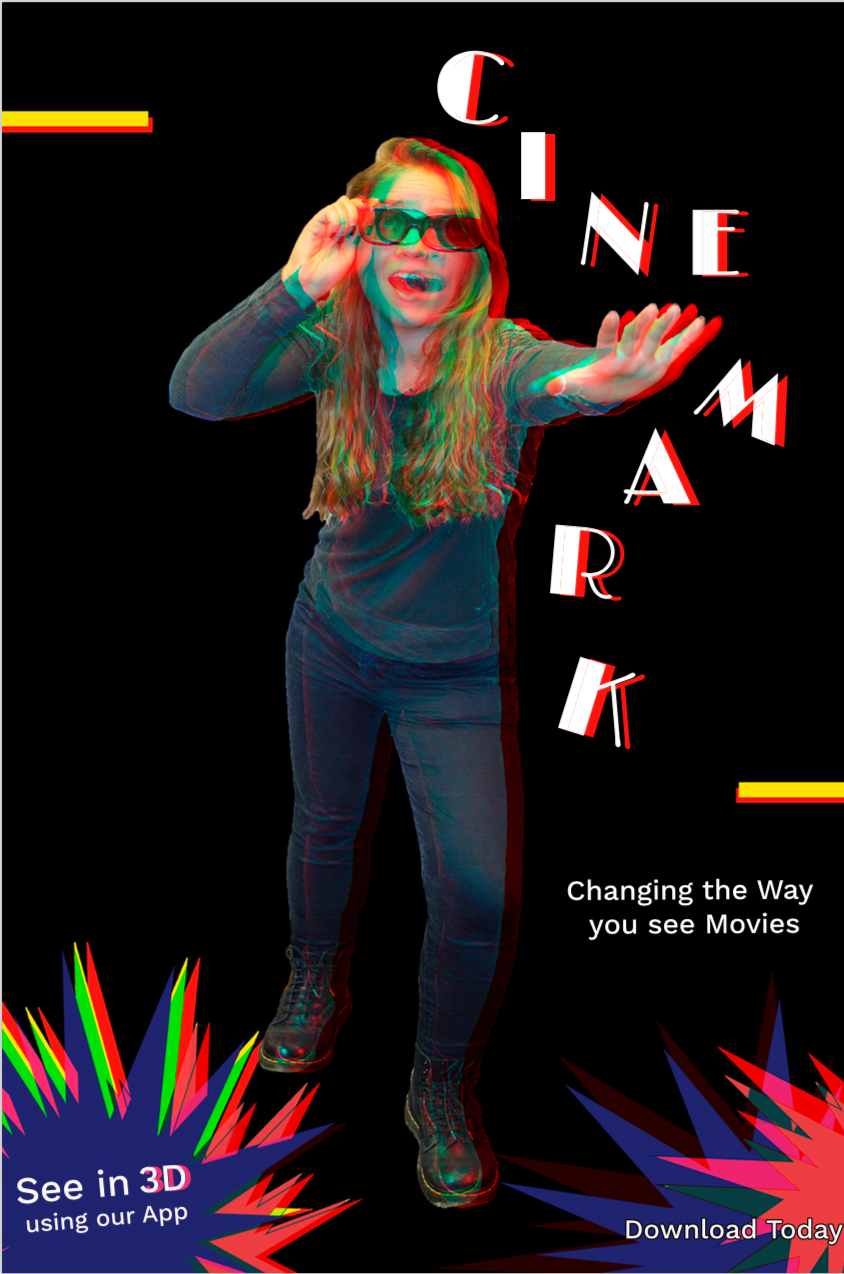 3D Poster intended to be dynamic and placed in environment. Viewers can use imagined Cinemark app to scan poster and see a "3D" version.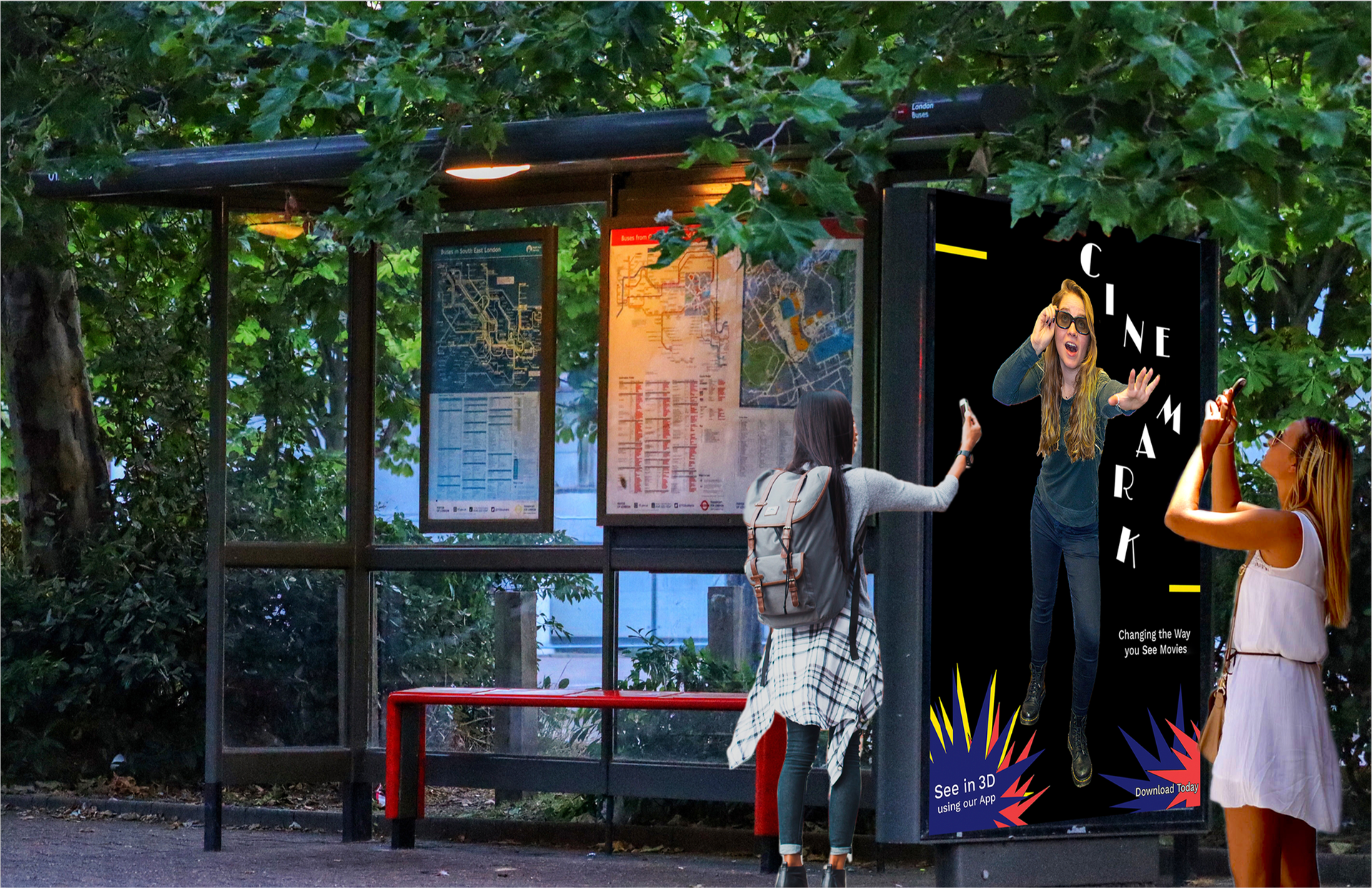 Background: Photo by Dele Oke on Unsplash
Other: Photo by Marisa Buhr on Unsplash and Photo by Tim Gouw on Unsplash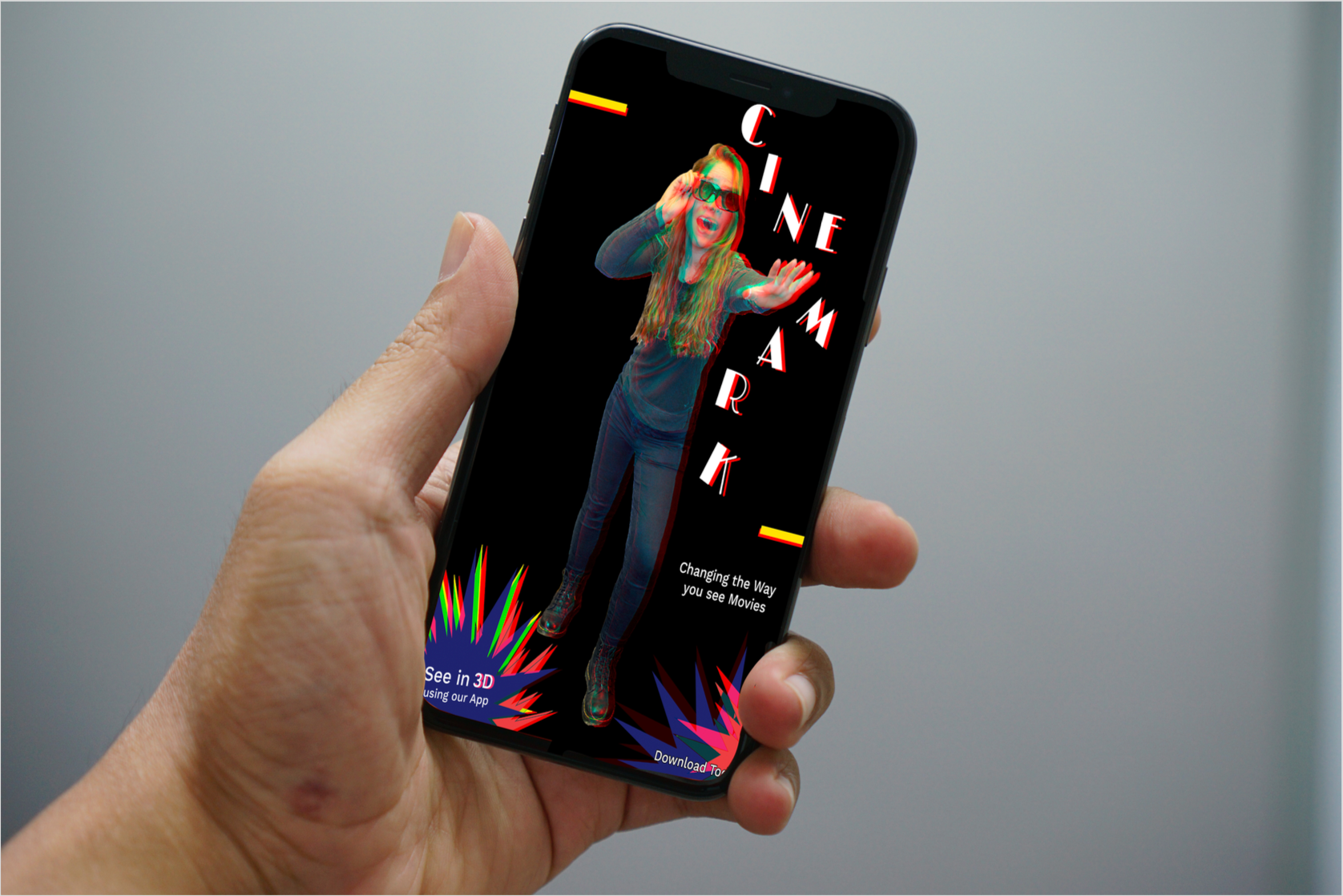 Background: Photo by Bagus Hernawan on Unsplash
Typeface: Copyright (c) 2011 by Sorkin Type Co (www.sorkintype.com),
with Reserved Font Name Limelight.